DIGITAL DENTISTRY
The name refers to the use of dental technologies or devices that incorporate digital or computer-controlled components to carry out dental procedures rather than using mechanical or electrical tools. The use of digital dentistry makes carrying out dental procedures more efficient than using mechanical tools, both for restorative as diagnostic purposes.
Used as a way to facilitate dental treatments and propose new ways to meet rising patient demands EDG has implemented most of them. Our daily digital workflow consists of the following digital technologies:
EDG is one of the first dental clinics in the region that implemented the digital dentistry workflow in total. Our 20 years of experience with these digital tools is great and gave many proven results.
The combination of leading technologies and our expert technicians assure that the results you receive will exceed your expectations. And, as digital dentistry continues to grow and becomes more common, so will EDG continuously invest in it because modern dentistry requires new approaches. By implementing them, we are able to meticulously supervise the progress of the case as it flows through the laboratory process, unlike, other clinics that are outsourcing their dental lab work to a commercial dental laboratory. Most importantly, we have complete control over the techniques, materials, and quality.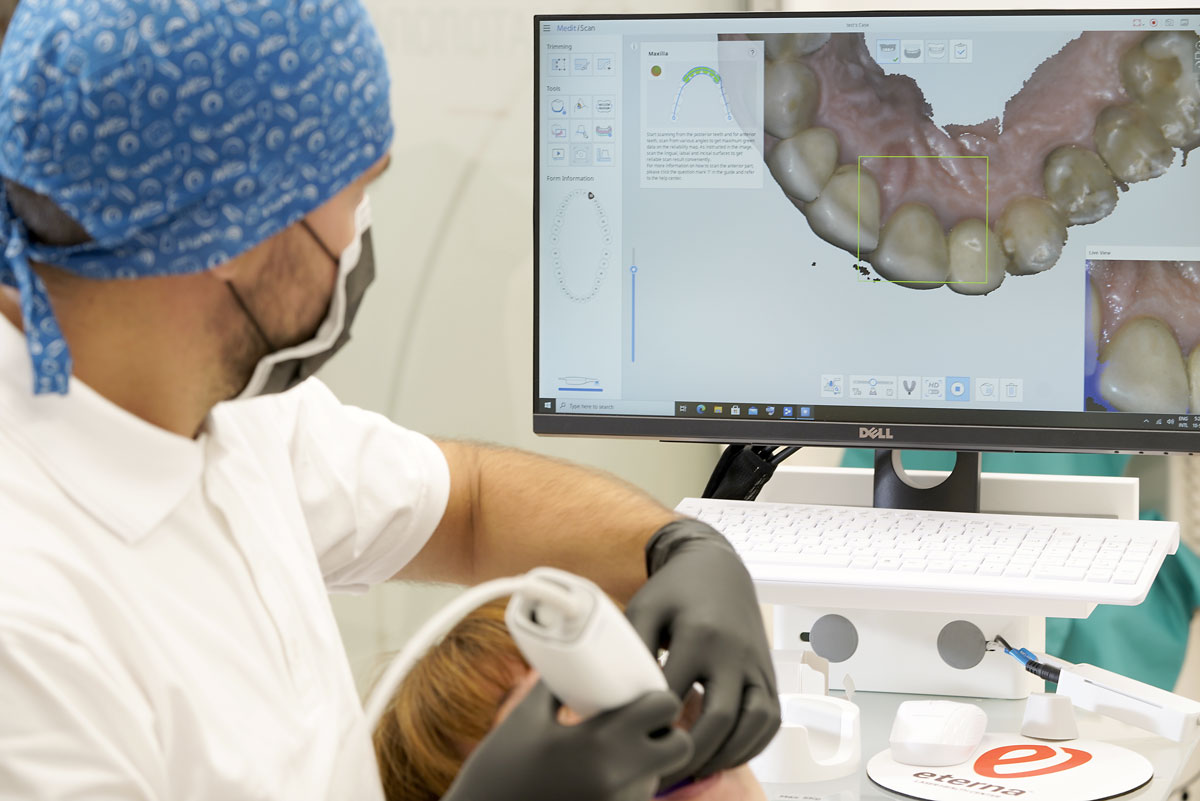 Videos