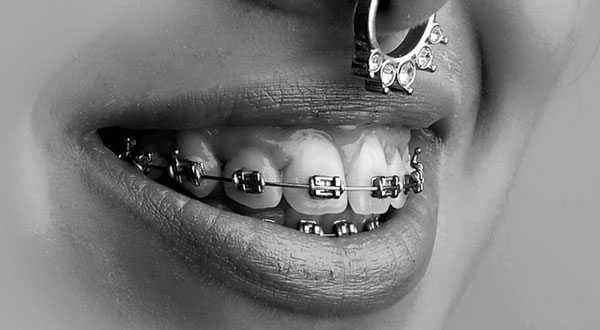 ORTHODONTICS
If teeth are malpositioned, this does not just have an aesthetic effect. Most malpositions of teeth and jaw may damage the chewing system and therefore need to be corrected. There is no age limit.
Orthodontics specialises in correction of dental and jaw malposition at an academic level. After the initial diagnosis, patients are informed on whether they need orthodontic treatment. If the patient decides that he/she wants to be treated, they need to sign in so the clinical assessments are made to plan for the orthodontic treatment. In EDG we offer the most modern bracket systems, including self-ligating brackets. Since we aim at a "biological" dental movement, we prefer to use techniques with minimum use of force. If the patient does not want metal brackets due to aesthetic reasons, we can also use tooth-coloured ceramic brackets, lingual brackets or aligners. Complex treatments, in which orthodontic measures are not sufficient, are coordinated with specialists in periodontology, prosthodontics, and oral surgery.
Range of Services
Our Orthodontists keeps up with the times. Patients immediately benefit from this in their orthodontic treatment.
At the EDG , we take impressions digitally and plan treatment with digital data in 3D. The individually manufactured aligners are changed at regular intervals.
Videos