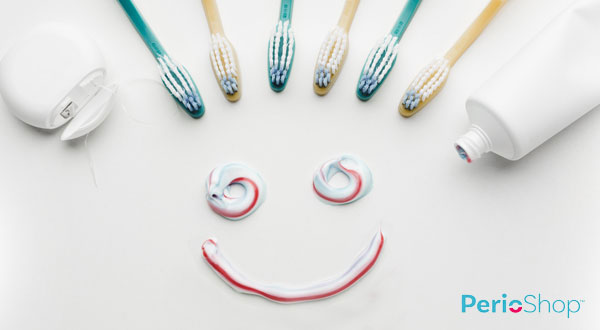 PROPHYLAXIS
Because the principle "prevention is better than cure" also applies to dental health, our mutual prophylaxis team of EDG looks after your teeth and gums so that they remain healthy.
"Prophylaxis" means prevention. Therefore, our mutual departments for prophylaxis in Gevgelija and Skopje mostly deal with preventing diseases of the teeth and gums and detecting dental problems early on. The earlier a disease is detected, the less cumbersome the treatment. Our team is constituted of dentists and specially trained prophylaxis assistants. The dental prophylaxis is individually adjusted to your needs and executed according to current scientific standards. During the prophylaxis treatment, your teeth (or implants) are professionally cleaned, polished and fluoridated. This helps to significantly reduce the risk of caries and periodontal disease. We assess your individual risk of caries and inflammation of the gums and can thus determine your individual need for treatment. Our very well-trained prophylaxis assistants will also advise you how on you can contribute to your oral health in your daily life.
Range of Services
The dental prophylaxis is adjusted to your individual needs by our specialists and carried out according to current scientific standards.
The causes for caries and gum inflammations are well known: bacteria in the plaque which damage teeth and gums. This damage can be prevented or at least severely reduced through preventive measures. The aim is to keep teeth and gums healthy over the long term. Professional teeth cleaning includes advice on the individual risk and oral hygiene at home, plaque removal, teeth polishing (implants) as well as fluoridation. This dental prophylaxis is individually adjusted.
Our professionally trained prophylaxis team will advise you on how you can best care for your teeth at home and which measures, from toothpaste to floss, are best suited to your needs. Certain eating habits can be damaging to your teeth. This does not just mean sweets, an acid diet is also often dangerous for your teeth. We will personally discuss with you if you are at risk and how you can counteract this.
Braces often prevent the teeth from getting cleaned correctly and plaque being removed completely. A regular professional dental cleaning is therefore especially important for people who wear braces. You will also be advised on how to best clean your teeth, despite the braces. People with dental implants also need special oral hygiene. Implant-supported crowns, bridges and prostheses are thoroughly cleaned with special instruments, in order to prevent inflammations from arising around the implants.
Videos